Who We Are
---
Mr Kleen's success is founded on professional affiliations and an investment in learning, coupled with an excellent management team utilizing industry-leading products and techniques.
Selected Awards and Accolades
Some of MR KLEEN's accomplishments and awards include:
BOMA "Service Provider of the Year Award Winner 2016"
BOMA "Supplier of the Year Award Winner 2013"
BOMA "Outstanding Service Award Winner 2006"
BOMA "Outstanding Service Award Winner 2007"
BOMA "Supplier of the Year Nominee 2005"
BOMA 2006 to Present, Supplier Committee Chair
IFMA Golf Committee Chair
ABSCM Board of Directors, 5 Years
BSCAI 2000 Convention Speaker
Subject of September 2000 "Contracting Profits" Interview
---
We're Committed to You
Our Quality Assurance Guarantee
We will provide our customers with the best possible building maintenance by incorporating checks and balances into our daily operations.
We will provide our employees with an orientation of our customer's facility, and an accurate job description explaining what s expected of them while representing Mr Kleen Maintenance and working in our customer's facility.
Our on-site supervisor will inspect the job nightly to ensure full compliance with the specifications.
Our quality inspectors and top management will make unannounced visits and inspections both during evening and business hours.
We will communicate frequently and encourage communication from our customers to see how we're doing. We will place a communications logbook in your building for daily entries of any minor problems or special requests to be performed that night.
---
Our People and Training
Our employees form the backbone of our business. At Mr Kleen Maintenance, we support our team so they can deliver you exceptional service and value, every time.
We are very careful to interview and screen all candidates, including background checks and random drug screening to select only those with the best character and a work history of proven excellence. We promote our key staff from within our company.
All staff receives extensive training from our managers, including on-site training incorporating "Butcher's Building Block Training System". Once assigned to a facility, they receive additional side-by-side accompaniment to help them fully implement their training and to learn the specifics of that building.
All employees are thoroughly instructed in the proper use of all products and equipment needed for each job. Products and equipment are of the highest quality and have been selected in order to assure the expected results. Where required, data sheets can be made available.
---
Responsiveness
Mr Kleen Maintenance will respond to errors or oversights as soon as they are brought to our attention. Our goal is to eliminate hassles and headaches for our customers, so we have adopted a no-repeat complaint policy. Furthermore, our staff is trained to handle requests on the spot, above and beyond the specifications, whenever possible and reasonable.
---
Security
All Mr Kleen staff are attired in a company smock/uniform which bears the company name and logo, making them easily identified on the job site.
---
Professional Affiliations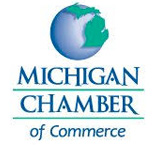 Michigan Chamber of Commerce
The Michigan Chamber is the unified voice of approximately 6,300 member employers, trade associations and local chambers of commerce of every size and type in all 83 counties of the state.
---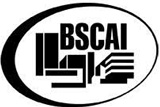 Building Service Contractors Association International
BSCAI is a worldwide organization of over 3000 companies such as Mr Kleen Maintenance in over 40 countries. The purpose is to further the professionalism of the industry worldwide. Annually, BSCAI holds the largest maintenance trade show in the United States. This is a great forum to speak to suppliers and other industry professionals with the express purpose of improving our service to our clients.
---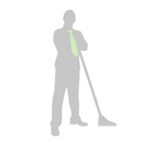 Affiliated Building Service Contractors of Michigan
ABSC/M serves a similar function as the BSCAI but on a local level. ABSC/M holds seminars and workshops throughout the year and an annual convention and trade show in Troy, Michigan.
---

BOMA, Building Owners and Managers Association, Supplier Committee Chair
Founded in 1908, the Building Owners and Managers Association (BOMA) of Metro Detroit is a professional trade association whose 400+ members either own or manage commercial real estate, or provide goods and services to the industry.
---

IFMA, International Facility Management Association
---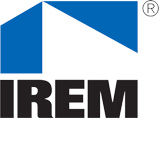 IREM, Institute of Real Estate Management