Local Commercial Cleaning Company Around Clarkston MI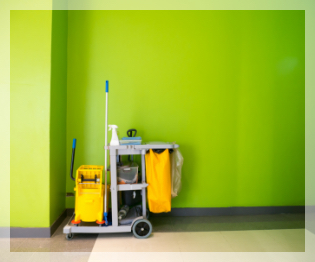 Looking for a commercial cleaning company in Metro Detroit? Mr Kleen Maintenance offers state of the art commercial cleaning services to businesses in the greater metro Detroit area. We have many years of experience offering janitorial services with a team of trained and certified employees. Call us today for a free consultation. A customer representative is standing by.
Mr Kleen Maintenance offers the following cleaning services throughout Clarkston MI:
Carpet Commercial Cleaning
In most commercial settings today, carpet is the leading floor covering. The advent of workstations and cubicles encourage the use of fabric to cover many business premises from ceilings to floors. As such, it's a big investment that needs protection. Mr Kleen Maintenance uses carefully selected cleaning equipment and products to remove dirt and grime to the carpet's surface. This ensures your carpet dries in the shortest time possible so that you can get back to work on time, without worrying about mold and mildew growth.
With commercial office cleaning from Mr Kleen, carpets stay longer and promotes a healthy business and working environment for you, your employees and customers. Let our experts inspect your facility.
Upholstery Cleaning
Partitions, sofas, desk chairs and other upholstered furniture in a commercial environment get used frequently. A Mr Kleen upholstery cleaning leaves your business furniture looking great. Our cleaning products are highly selected to ensure they're safe and nontoxic. The cleaning process for upholstery removes soil and dirt with less water. Your upholstery dries faster and remains clean for long.
Tile & Grout Cleaning
Tile and grout cleaning can renew the appeal on your tile and grout in your entire business. Our janitorial services use specialized cleaning solutions to get rid of dirt build-up, improving longevity and keeping your facilities sparkling clean. We use power deep cleaning extraction equipment to ensure no dirt escapes.
Window Cleaning
Every business strives to make a great impression. It all starts with having an immaculate facility. We provide year-round window cleaning services to ensure they're always looking absolute best. All services done on your facility uses cutting-edge technology so that safety is never compromised.
Green Cleaning
As a professional office cleaning company, we take pride in reducing germs, allergens and bacteria in your business facility. We use eco-friendly products to disinfect against common causes of flu, colds and other allergies. Using green cleaning products helps in protecting our clients and the planet.
Leather Cleaning
Leather furniture is an important investment for your business and needs proper care to protect it from drying and aging. Our technicians have the expertise to not only clean, but also restore your company's leather furniture. Cleaning safeguards your furniture from dirt and spills, moisturize it to regain its clean, healthy luster.
If you need Commercial Cleaning Company in Clarkston, don't hesitate to call us, fill contact form or chat with our customer care representative standing by.